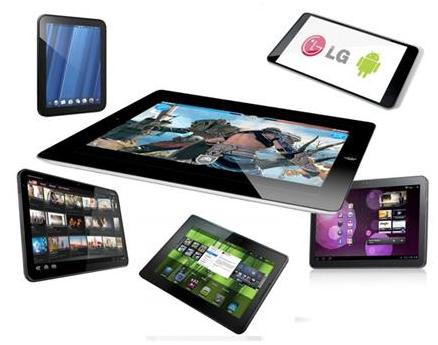 Chances are you do and you had no idea there was an acronym for this popular business policy. BYOD means Bring Your Own Device. What does this mean? This means being able to utilize a device such as a personal laptop, tablet or even your own smartphone that receives company email. While this can offer significant cost savings, business owners and managers would be wise to address this phenomenon with a strict policy or be at risk to losing or "leaking" important company data.
Benefits
-Company does not have to worry about a hardware lifecycle plan or keeping an inventory of assets.
-Employees are more accountable for their own productivity.
-Cutting edge technology is more and more accessible and marketed to consumers rather than business which allow your employees to test out the latest and greatest at their risk, not the company's.
Challenges
-Company data on employee owned devices may walk out the door if the employee leaves or is terminated.
-Data theft can occur if strong passwords and security measures are not enforced (An example would be remote wipe of handheld data).
Things to consider when implementing a BYOD policy at your organization:
-Who pays for mobile voice and data charges?
-Will you provide minimum system requirements for device use?
-Do you offer the employee a stipend for obtaining the devices they need to?
-Who pays for end user support?
-Who pays for device repairs?
-How do you ensure anti-virus and security updates are carried out?
-Will you have remote wipe capability for mobile phones and tablets?
-Do you have a policy that dictates all data must live on your file server?
-Will you implement online backup services for all employee laptops or leave it to your employees?
With new technology consistently launching, there is always another solution that may sound exciting but please always take into
consideration the pro's and con's before making any large decision for your company's IT.
Related posts: