Google has updated their search tweaks,  which began with the changes they made to social search which allows you to see your friend's results when you do a Google search.
Google has taken this improvement and moved it up one more notch with their latest algorithm update. Users will now see a combination of the typical search results they are used to, as well as personalized results if they are Google+ users.
The change seems simple and but it has sweeping implications. The auto-complete of the search bar, results will now include Google+ pages of celebrities and personal contacts. Google access to these pages will boost Google+ membership in an effort to foster conversation across their search platform.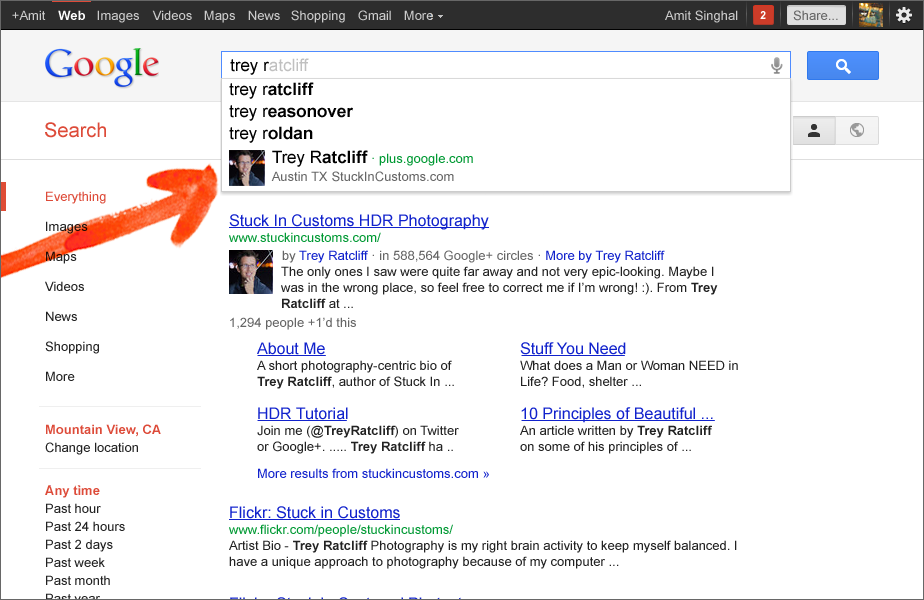 Google has even developed an authorship pilot program in an effort to lure prominent writer's, both long form and blog, to their social media effort Google+
Some have speculated that this will be a boon for local businesses as their establishments will come up in your search results based on location of search.
This is all part of Google's effort to keep up with the powerhouse that Facebook has become as it continues to be the one place on the internet more and more people go to search, buy, and connect.
Related posts: