Office 2010 has improved the Quick Access Toolbar, allowing for easy customization. A user can bring as many options, shortcuts and features right to the front for easy access. One handy option is the ability to move the quick bar below the ribbon.
Let me show you how to do this  process in Excel 2010. To begin go to file menu and click on Options.
Now in Excel Options dialog, from left sidebar, select Quick Access
Toolbar, and from main window, enable Show Quick Access Toolbar below the
Ribbon option
It will bring Quick Access toolbar right over the Excel Spreadsheet.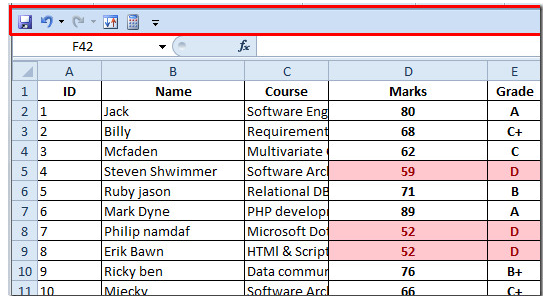 This process can be repeated and used for any of the Microsoft Office 2010 suites.
Related posts: